Language learning solutions
for your business
We help companies and business professionals to communicate
effectively in English
3 Pathways to help you reach your learnings goals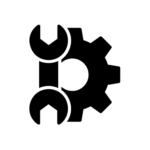 Purposefully designed to master specific English communication skills
Practical and hands-on
Custom made for small or large groups
Provided on a one-off basis
Supported by neuroscience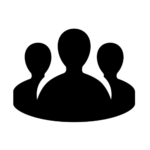 Group language coaching courses
Tailor made to groups' English learning needs
Small group sizes for effective learning
Coaching techniques used to increase self-awareness
Progress constantly measured
Supported by neuroscience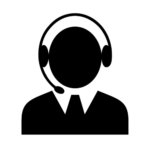 100% personalised to individual's learning needs
Fast and efficient way to learn
Higher motivation for learner
Cost effective
Supported by neuroscience
What can you learn through these pathways?
Through these pathways we provide various language learning solutions tailored for your needs;
English for meetings and video calls
Lead and participate in meetings with confidence
Learn how to be polite and indirect
Master functional language for each part of meeting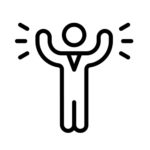 Boost confidence when speaking
Communicate more confidently in different work contexts
Discover strategies to boost your confidence
Learn about how different brain states affect confidence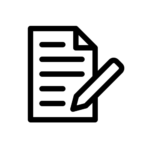 Professional email writing
Learn common email writing structures
Master functional language for different email purposes
Learn how to use polite and formal email language
Use small talk confidently with colleagues and clients in different work contexts
Learn how to avoid awkward silences and break into conversations politely
Develop your skills in starting, maintaining and finishing conversations
Intercultural competence in English
Become familiar with interculturality, formalities, verbal and non-verbal communication
Learn about how cultural differences affect our business communication
Develop useful vocabulary and expressions used in professional settings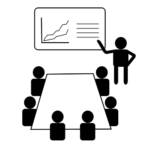 Presentations and public speaking
Execute your presentations and public speaking with competence and confidence
Learn the appropriate language for the different stages of your speech
Express yourself in an authentic manner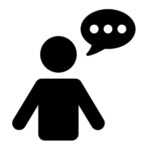 Accent reduction for professionals
Reduce your accent so that you sound more native-like
Develop more fluency and be understood more clearly
Learn about the key features of pronunciation
Polite language in business communication
Develop more formal and polite ways to communicate
Learn how to switch from informal to formal language
Develop your ability to be more diplomatic in your business communication
How is Neuroscience used in the learning process?
We use the latest findings in Neuroscience in each of the pathways to help you understand how you can learn in a more brain friendly way.
Peter is very professional and listens to his clients. Each course is 100% adaptable in terms of content and method.
Peter is a fantastic coach, and delivers a truly personalised experience depending on your requirements
With the NeuroLanguage coaching approach I had an extra boost in motivation. It's a much more efficient way of learning because we work on my specific and well-defined goals....
Wonderful, flexible, involved, attentive native Coach. I recommend him 100%!
Contact us with your questions or burning issues and learn more about our services and how we can help you.
Email: info@time4englishonline.com